The invitation for the giving event. We have two speakers who talk about the benefit of donating to United Way and what they do in return with that donation.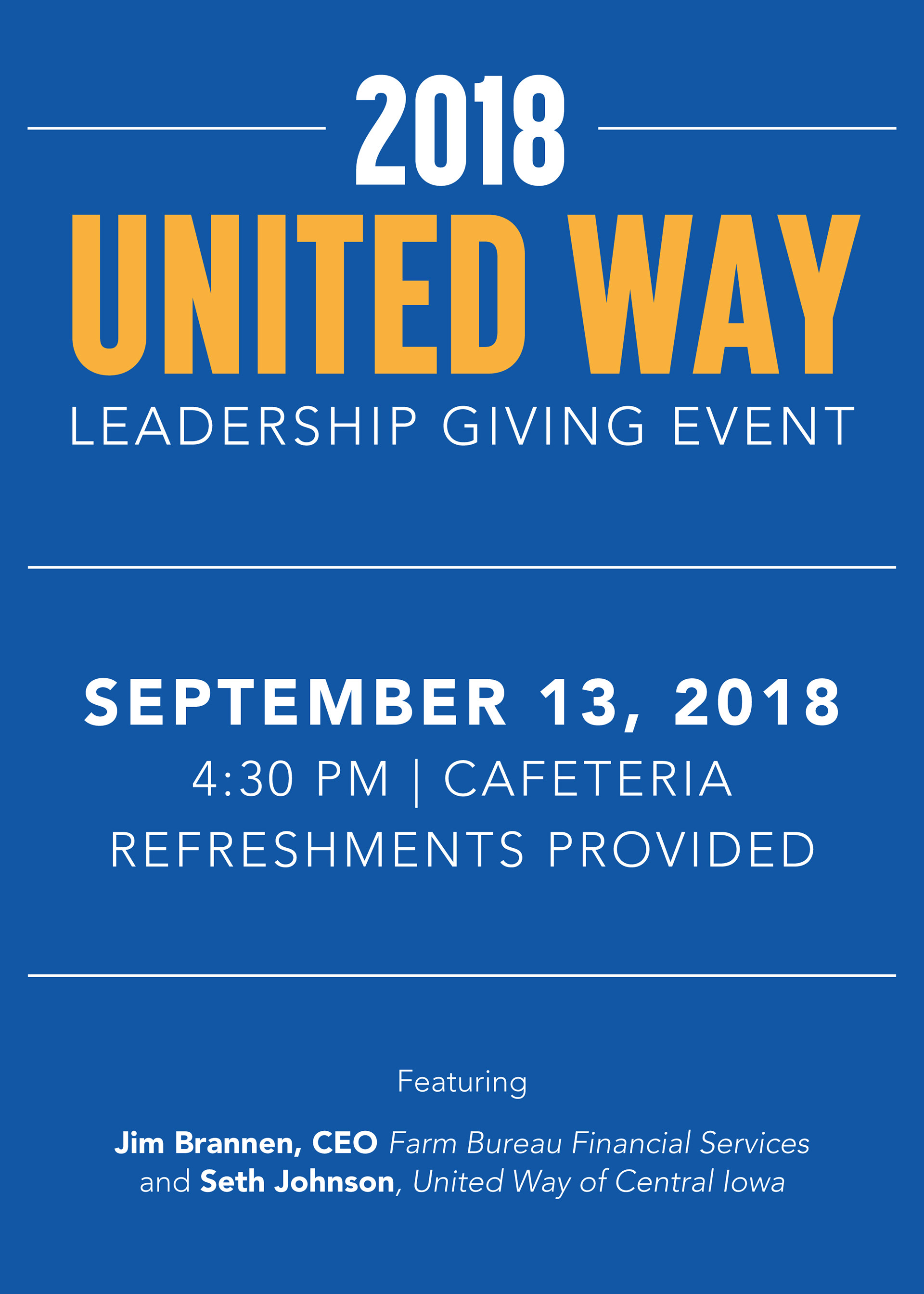 Table tents we made for the thank you event.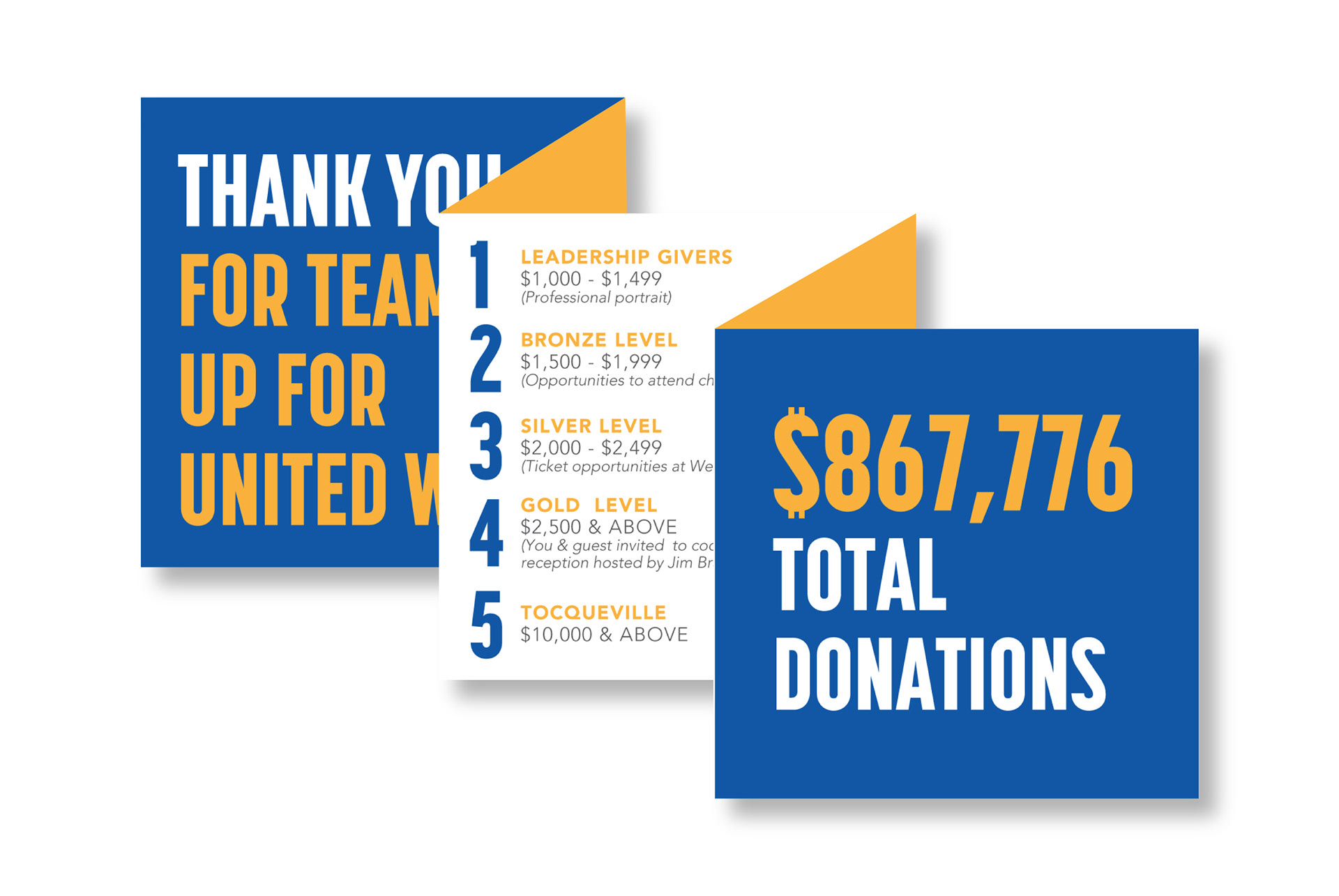 Email example that our employees get to learn about the giving levels for the event.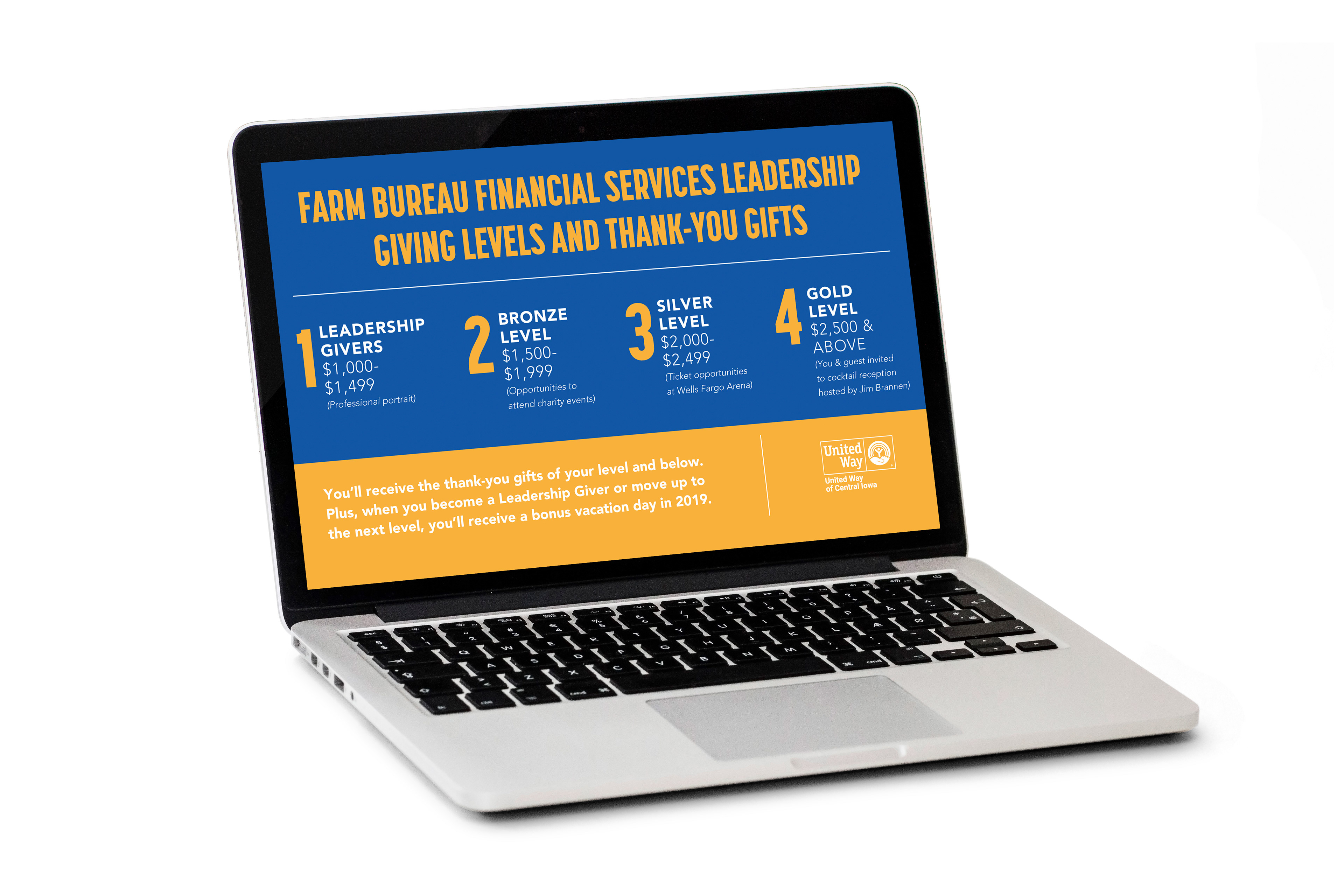 Coffee station poster for our employees to learn more about United Way and the impact we made as a team donating.